TO SELL OR UPDATE YOUR HOME
Get Your House Ready for the Marketplace
Are you getting ready to put your home on the market?
The #1 action you can take to sell your home quickly and for top dollar is to STAGE!
We specialize in creative solutions to keep your staging affordable, minimizing costs while maximizing visual appeal. We want you to get the most bang for your buck, and you can be sure that choosing us is the best way to do that!
According to data collected by the National Association of Realtors,
of buyers increased their offer on a home 1-5% because the home was staged.
of buyers felt more able to see themselves moving into a staged home.
were more willing to get in the car and visit a staged online find.
With years of accumulated clutter and personal items, it's hard to know where to begin.
Our team has over 15 years experience staging homes to maximize visual appeal to potential buyers.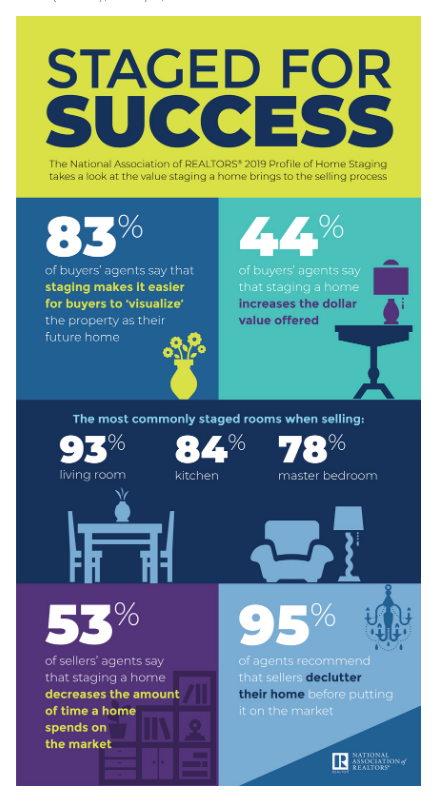 We know exactly what areas to focus on to make the most impact...from curb appeal to closets, and every detail in between!
Our team will evaluate each room from floor to ceiling, and customize a strategy to make your home shine both in person and in virtual pictures. Our goal is to enable each person who views your home to visualize themselves living there in comfort.